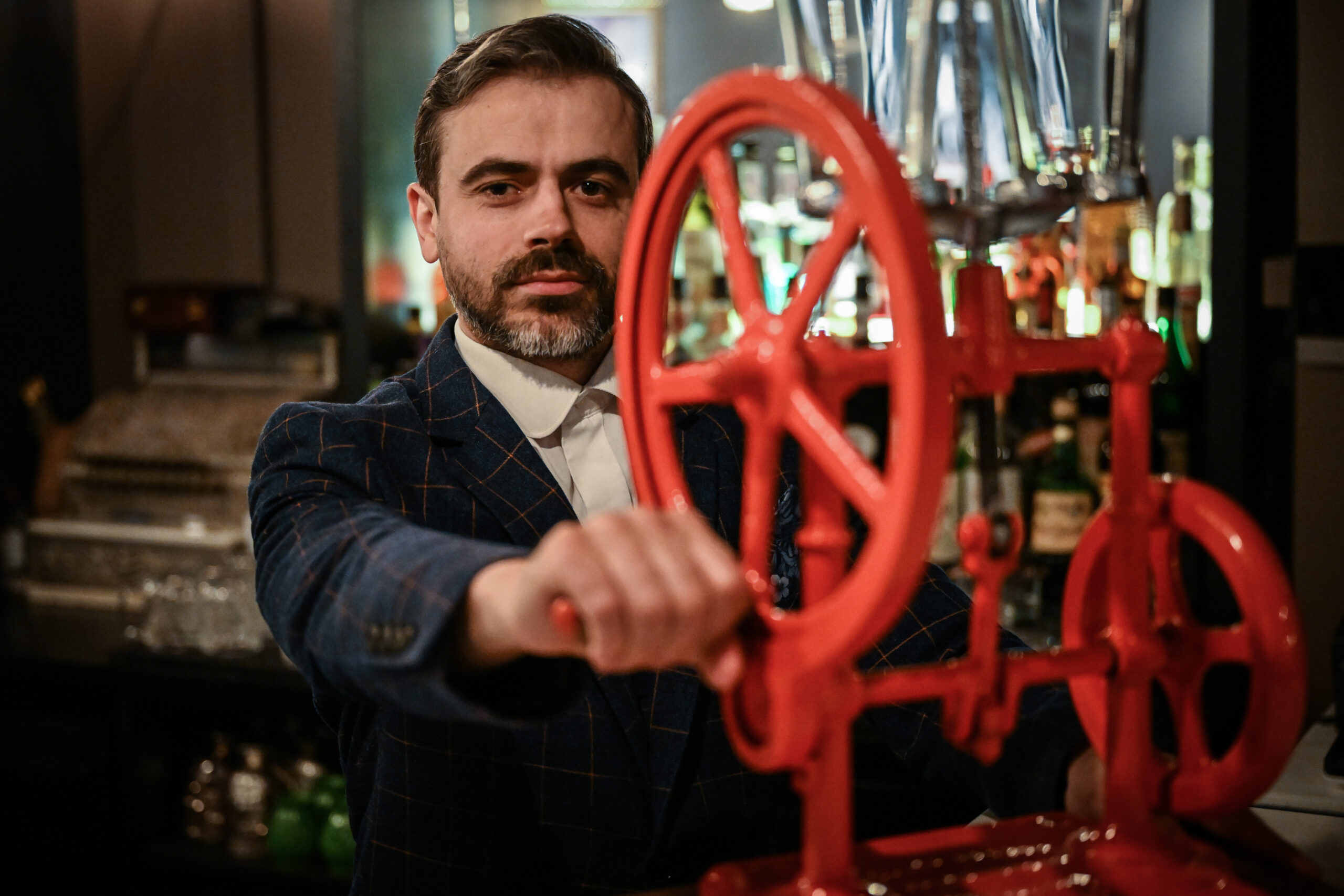 A regulation requiring people to remain indoors between specified hours, typically at night. "a dusk-to-dawn curfew"
About Humberto
The owner and the man behind the bar is the Portuguese international Bartender Humberto Marques. For the two decades he has shaken, stirred and served cocktails around the world in high profile bars such as Gleneagles Hotel, Scotland, at celebrity chef Tony Singh's restaurant and cocktail bar Oloroso in Edinburgh and at the 1105 cocktail bar in Copenhagen. He is known for his creative mind and technical skills which has brought him to first place in cocktail competitions in both UK and Denmark. He is regarded as one of Denmark's top bartenders – a position which is cemented in his contribution to bartender guru Gary Regan's book 101 Best New Cocktails. Humberto has transformed the bar into an elegant, secret speakeasy cocktail bar that conjures memories from when curfews were executed in the American prohibition time of the 1920s-30s. The atmosphere in the spacious bar is relaxed, the lights are dimmed and the music ads just the right touch of scratchy funky jazzy vinyl, swing, Soul and blues record sound.
Design is king
Curfew seats 90-100 guests sitting comfortable and enjoying the absolute best table service. Along with great cocktails and service, guest will also enjoy the décor; Few bar owners in Copenhagen pay such an eye to detail as Humberto. With many modern twists Curfew succeeds in being both an eye gazing time capsule and a high-end cocktail bar with perhaps the best cocktails in town. The interior is elegant yet simple, vintage iron barstools by American designer Arthur Umanoff and solid wooden tables to place your delicious cocktail on. The glass cabinets in the bar testify to a serious collector of vintage silver and crystal bar gear, rare cocktail books and original vintage spirits bottles. The bar is even equipped with unique and historical hand-crank cocktail machines that can stir and shake a delicious cocktail. In short; You'll never forget a visit to Curfew.