Can only be purchased directly at the bar

Give the gift of a memorable night out with our Gift Vouchers, perfect for anyone who loves expertly crafted cocktails and intimate speakeasy bars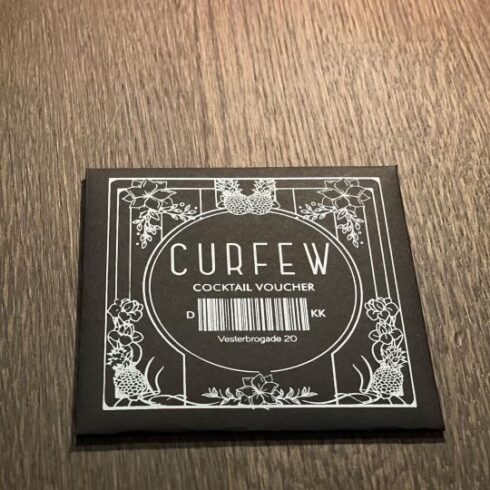 Treat your friends and family
If you're looking for the perfect gift for a friend or loved one who appreciates good cocktails, our Cocktail Gift Vouchers are the answer.

With these vouchers, your recipient can enjoy a night out at our speakeasy bar, sipping on expertly crafted cocktails and soaking up the atmosphere of our cozy and intimate setting.

Whether they're celebrating a special occasion or just looking for a unique night out, a Curfew Cocktail Gift Voucher is sure to impress.